Word of Mouth Marketing Association Releases In-Depth Social Media Platform Playbook
Implications for Market Researchers
(July 12, 2012)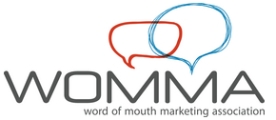 CHICAGO, IL -- (Marketwire) -- 07/12/12 -- Finding the right social media listening and monitoring tool(s) can be an arduous process -- one that leaves brands, agencies, and tool vendors exhausted. Today, the Word of Mouth Marketing Association (WOMMA) has released the Listening is Good. Participating is Better Guidebook: The Practitioner's Playbook to Listening and Monitoring in Customer Conversations.
The purpose of this guidebook is to provide a process and best practices for excellent partnerships between brands and social media listening and monitoring vendors. As most brands and agencies have encountered social media monitoring at some point, WOMMA's Research and Measurement Council was tasked to identify major takeaways from within the WOMMA membership on the selection and usage of these listening and monitoring tools.
Additionally, guidance is provided on what to do after listening and monitoring commences. Each chapter is focused on guiding brands or agencies of all sizes through determining needs, asking the right questions, and setting clear goals and expectations.
"The emphasis of the WOMMA Listening is Good. Participating is Better Guidebook is to break through the clutter of analyst and vendor materials and seek the input of existing practitioners and end users on what works and what doesn't work," said Neil Beam, Co-chair of the WOMMA MEAP Council and Director of Client Relations, Motivequest. "We wanted the guidebook to be practical and case studies provide this foundation. The insights that couldn't be captured in the case studies were complied into the chapters."
No particular type of tool is being endorsed by WOMMA. Rather, the official word of mouth and social media marketing trade association is advocating that both selection and usage of these tools is a process that must be geared to your company's specific needs.
Features of this guidebook include:
Case studies from AT&T, Warner Brothers, Unilever and more
Decode the differences in vendor data analysis techniques
Maximize usage of listening capabilities to achieve business results
Emphasize process over tools to achieve listening success within your organization
Much more...
The guidebook includes case studies from seven companies (AT&T, Meridian Heath, American Society of Health-Systems Pharmacist, Publishers Clearing House, PEMCO Mutual Insurance Company, Unilever, and Warner Bros.) that include the situation, problem resolution, stumbling blocks, successes, and lessons learned. Four chapters of the document dive into "what" and "why" of listening to serve as a practical guide for selection and usage of social monitoring platforms.
The following members of WOMMA's Listening and Monitoring Subcommittee contributed to this guidebook:
Neil Beam, MotiveQuest, Author, Editor
Julie Dotin, AT&T, Advisor
Lauren Maynard, The Integer Group, Author, Editor
Jasper Snyder, Converseon, Author
Mike Spataro, NM Incite, Author
WOMMA members: Click here to download the Listening Is Good. Participation Is Better Guidebook in its entirety.
Non-members: Click here to access the first three chapters of the Guidebook.
About WOMMA
WOMMA, www.WOMMA.org, is the leading trade association in the marketing and advertising industries that focuses on word of mouth, consumer-generated and social media platforms -- or marketing techniques that include buzz, viral, community, and influencer marketing, as well as brand blogging. The organization is committed to developing and maintaining appropriate ethical standards for marketers and advertisers engaging in such marketing practices, identifying meaningful measurement standards for such marketing practices, and defining "best practices" for the industry.
Add to Digg Bookmark with del.icio.us Add to Newsvine
Contact:
Todd Schorle
312.853.4400
[email protected]
www.WOMMA.org


Copyright @ Marketwire
Page: 1
Related Keywords:
social media listening and monitoring tools, word of mouth and social media marketing, WOMMA , Marketwire,Business,
---